2004 NEWS
TUESDAY, DEC 21
2005 IS JUST AROUND THE CORNER

We wish everybody a great x-mas, and a nice start for the new year.

We will be back in 2005 with Nicolette's new album on the first quarter of the year, and more, and more...

Stay tuned.
---
THURSDAY, SEP 16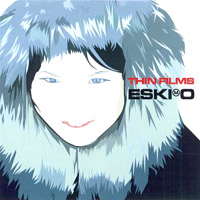 NEW DISTRIBUTED RELEASE:

«Dan McRae's solo project Thin Films is set to join the ranks of ambient artists (Matmos, Múm, Sigur Rós and more recently, Einoma) that take inspiration from vast expanses of frozen tundra and arctic landscapes - whatever floats your boat, I suppose - and strive to document them through soundscapes that are equally barren.» more info
---
WEDNESDAY, JUL 07
our test tube baby is born.

come and pay us a visit. bring flowers.

NOTE: expect some updates to the test tube [ '| ] website during the next few weeks. we're still testing and stuff...

link: http://www.monocromatica.com/netlabel
---
WEDNESDAY, JUN 30
we are preparing ourselves to launch a mono¨cromatica sublabel. in fact, it's going to be a Netlabel dedicated to release new and emerging artists from everywhere.

everybody deserves an oportunity to share its music. we will provide the means to reach a wider audience, and thats why we want you to send us your works. Singles, EPs, LPs.
Send them by e-mail, in mp3 format, or by regular mail, on CDR-like format. find our address at the contacts section of this website.

we are looking for music on the edge of the conventional, the widely accepted, the usual. hundreds of possibilities there. and no mainstream music, please. only exploratory sounds.
---
TUESDAY, APR 20
mono goes mono.

more info here.
---
MONDAY, MAR 08
FARFIELD X 2!

we're very happy to announce two new additions to our list. two great albums by Farfield, aka Dr. Nick Webb. Ambient Electronica at its best. Exclusively on m¨c.
We only have 5 copies of each, so be quick, or be empty-handed. Both records are on special price.

more info here.
---
THURSDAY, JAN 29
HAPPY NEW YEAR!

we hope 2004 turns out better than 2003.
no more wars please, ok mr. bush? oh, and we hope you don't get to enjoy that second term.

news update:

another good review of The Vegetable Orchestra's 'Automate' album.

«The Vegetable Orchestra are creating at back to basics folk album but of veggie-slapping, slicing, peeling and dicing as opposed to a guitar and tamborine and feature everything from house to dub music sound structures.»
---